Typically, people think home inspections are only necessary when you're buying or selling your home. However, this doesn't have to be the case. Although it's not necessary to have your home inspected each year, we do recommend having your home inspected every 2-5 years.
Here are four reasons why you might want to have an inspection even when you're not selling:
A preventative home inspection can help save you money
Even if you aren't planning on selling your home, a home inspection will clue you into any issues your house may have. If detected early enough, some small repairs could save you thousands of dollars in the long run.
You'll receive objective opinions about the state of your home
As home inspectors, we aren't out to make money off of your home's issues. We provide an unbiased opinion of the state of your home – for your safety and the integrity of your home's structure.
You can have someone go where you don't want to or have not been for a while
Most people live in their house a certain way, so there are some rooms that are not entered, doors not opened or closed, or an attic or crawl space that has not been entered since the last home inspection.  Wood destroying insects, broken drain pipes, leaks in water lines, water in crawl spaces, animals or birds can all go unnoticed. This is again, a great way to catch an issue before they become overwhelming problems.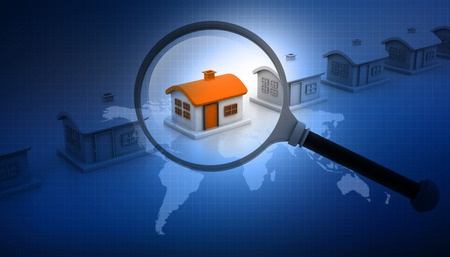 You can make sure your home is free of radon and mold
Mold and radon are issues you don't want to have to deal with. In fact, they are both potentially harmful to your health. Where radon is a natural, odorless, colorless gas that enters homes through foundational cracks, mold grows in moist areas including basements, crawl spaces, attics and near any plumbing leak. Having your home inspected for these, especially if a radon test wasn't included in your initial home inspection, will not only help prevent serious health concerns, but it'll help keep growing problems manageable.
Have questions about getting your home inspected? Share your thoughts in the comments below or contact us at 217-352-3743.