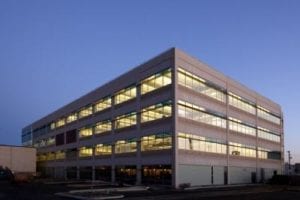 Trust experienced inspectors from Pristine Inspections & Testing to conduct a detailed sweep of your business, offices, apartment complexes. Pristine is the only multi inspector company in the area which allows them to inspect large buildings in a reasonable timeframe. A team of trained and certified inspectors perform an organized inspection of large or small spaces according to the layout of the building and needs of the client. All inspections are comprehensive and non evasive, allowing tenants or staff to return to the building in a timely manner with complete peace of mind. Advanced technology and years of experience combine to give you a full diagnosis of the structure.
Read on to find out more about infrared and other inspections, along with radon, mold, lead, air quality, and water testing. Contact Pristine today to schedule an inspection for your building.
Commercial Radon Testing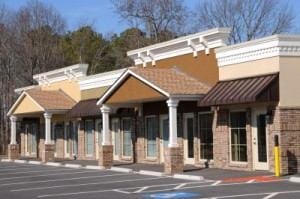 Commercial Radon Testing and Property Inspections
Radon testing is crucial for employees or business owners who spend most of their time at work. Spending a work week inhaling radon gas is just as dangerous as living with it in your home. Fortunately, Pristine Inspections & Testing offers commercial and residential radon testing in Champaign and most of Central Illinois.
Since 2007, we have been keeping business owners, proprietors, employees, and tenants safe from harmful radon gas. If you are a business owner in Central Illinois, we highly encourage you to hire a specialist for commercial radon testing. If you are an employee in the Champaign area, encourage your company to conduct commercial radon testing at your office. Similar to residential radon testing, it is important to hire a specialist who has been trained, certified, and is experienced in testing of offices.
Pristine Inspections & Testing is certified and state licensed to perform radon testing in commercial buildings, multifamily units, schools, and daycare centers. In Illinois, you must have a professional license and licensed to perform school and commercial building testing. Commercial testing requires testing of every occupied room, excluding closets, bathrooms, locker rooms, and laundry rooms) that is in contact with or directly above the soil. The test normally runs during the period through the week when the building is occupied. The radon-testing device is normally in an area of the room with the least likely hood that it will be disturbed or be in the way of normal activities.
Contact us today for help with radon testing
Daycare Center Radon Testing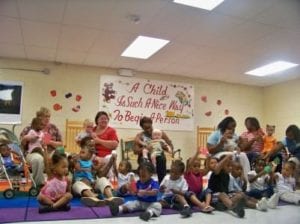 Pristine Inspections & Testing offers much more beyond home inspecting services, including radon testing for daycare centers in Champaign, Illinois. National studies show that radon exposure is a strong link to lung cancer. While there is no scientific evidence young kids are at a higher risk from radon than adults, the risk estimates are based on exposure over a lifetime. Most lung cancer cases occur after age 60. Radon does not appear to be linked to any other diseases, such as asthma.
When considering the risk to children, keep in mind children spend more than 75 percent of their time at home, during the year. While it is important to test centers for radon, it is even more important to test your home and mitigate if there are high levels of radon.
How Will Pristine Home Inspections Test for Radon?
The Illinois Emergency Management Association (IEMA) requires that all frequently occupied rooms (such as classrooms and offices) that are in contact with the ground, or are directly above unoccupied areas of the basement, should be tested. A Professional licensed by IEMA for large buildings and schools must do the testing. Testing consists of placing a test device in each room, exposing it for several days, and then returning it to a lab for measuring.
Radon Testing Laws for Child Care Centers
Effective January 1, 2013, licensed day care centers, licensed day care homes, and licensed group day care homes shall have the facility tested for radon at least once every 3 years.
Effective January 1, 2014, as part of an initial application or renewal application of a license for day care centers, day care homes, and group day care homes, the Department of Children and Family Services (DCFS) shall require proof the facility has been tested within the last 3 years for radon according to rules established by the Illinois Emergency Management Agency.
The report of the most current radon measurement shall be posted in the facility next to the license issued by the Department. Copies of the report shall be provided to parents or guardians upon request.
Included with the report shall be the following statement:
"Every parent or guardian is notified that this facility has performed radon measurements to ensure the health and safety of the occupants. The Illinois Emergency Management Agency (IEMA) recommends that all residential homes be tested and that corrective actions be taken at levels equal to or greater than 4.0 pCi/L. Radon is a Class A human carcinogen, the leading cause of lung cancer in non-smokers, and the second leading cause of lung cancer overall.
For additional information about this facility contact the licensee and for additional information regarding radon contact the IEMA Radon Program at 800-325-1245 or on the Internet at www.radon.illinois.gov."
To learn more about daycare radon testing services, contact Pristine Inspections & Testing today.
School Radon Testing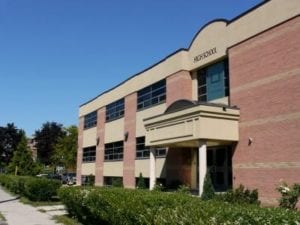 Pristine Inspections & Testing offers radon testing for homes and schools in Champaign Illinois. Exposure to radon has been linked to lung cancer through several National studies. No evidence shows that children are at a higher risk, however exposure risk increases over a lifetime. Many lung cancer cases are diagnosed in adults over 60.
Children spend most of their time either at home, or at school. Both of these locations must be tested for radon often, for ideal safety.

In 2009, a bill was passed, Public Act 96-0417:
Recommends that every occupied school building of a school district be tested every 5 years for radon.
Recommends that new schools of a school district be built using radon resistant construction techniques.
Allows a school district to maintain, make available for review, and notify parents and faculty of test results.
Requires the district to report radon test results to the State Board of Education.
Requires the State Board to prepare a report every 2 years of the results from all schools that have performed tests, to be submitted to the General Assembly and the Governor.
Authorizes IEMA to allow school staff to test for radon if they have been trained to perform screening tests.
Recommends that if the results of a radon screening test are found to be 4.0 pCi/L or above, the school district may hire a licensed radon professional to perform measurements before any mitigation decisions are made.
If radon levels of 4.0 pCi/L or above are found, it is recommended that affected areas be mitigated by a licensed radon mitigation professional with respect to both design and installation.
For more information about school radon testing throughout Central, Illinois, contact Pristine Inspections & Testing today.