Finding a good home inspector is a bit like hiring a new employee. You want to make sure you're getting a fair and reasonable price, but you also want to make absolutely sure that you're hiring a certified home inspector who is the right person for the job – even if that means that you pay a bit extra.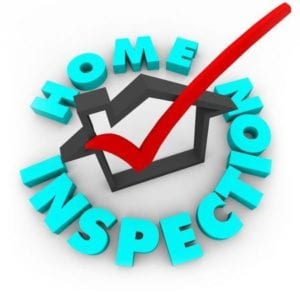 Home inspectors come with a lot of different backgrounds and certifications, so finding an inspector who is best for your specific situation can be a bit overwhelming. The best place to start is usually with a realtor's suggestion or a recommendation from a friend or coworker who has had experience with an inspector before. Don't stop with their suggestions though – do your homework and get all the information you need to make an informed decision.
The next thing you should do is to check out the inspector's information online. Just as you would comparison shop items before buying, you should review an inspector's credentials and reviews before hiring him or her. Do they have a website? Do they have a phone app? Check reviews on Google, Yelp, Angie's List, and LinkedIn to see what previous customers say about the inspector. Think of all the reviews you have written or have read and it takes effort to write the review, so the inspector had to have made an impact. Did they inspector get trained by another veteran inspector for months or just take the class? On our website, a potential customer can quickly search through and see that all of our inspectors are highly certified and very experienced in their fields. Plus, we offer the only level 1 certified thermographer in the region – a distinct advantage of having your inspection performed by Pristine.
Don't forget to consider the cost versus the value when reviewing inspectors. Think of it like any other purchase – sometimes if a competitive product is priced lower, it may not last as long or be as reliable as a name-brand product. The same is true with home inspections. The inspector who has a greater breadth of experience and more certifications is likely to perform a more thorough and detailed assessment of your home or business. It may cost a bit more, but if the problems found save you from paying thousands in repairs, it's worth every penny.
Choose your home inspector carefully, based on their credentials, experience and professionalism. You are selecting the person that is looking over one of the largest purchase you will ever make. And, if you have to pay a little bit more to have someone come in who is more certified than someone else, the value of a more thorough inspection is worth the price.
At Pristine Inspections, we offer a detailed biography on each of our inspectors online, including their backgrounds, experience and certifications. We also feature testimonials from satisfied clients from throughout the years, and offer convenient online scheduling to make planning your appointment a snap. For more information or to ask any other questions about our services or our team, contact us today.