Hiring an experienced home inspector to check out a property is not only useful when you're thinking of buying a new house, but also when your current home hasn't been inspected for quite some time. This is especially true when it comes to some of the less traveled areas of your property including the attic and crawl space. The following are just some of the reasons why you should take advantage of our home check up inspection service this winter.
Keeping your home warm throughout the coming months should be one of your top priorities, but if you haven't given your furnace and ductwork a thorough look since then – or ever – then there may be hidden problems lurking inside. As part of the check up inspection, we will look at duct work passing through oft-neglected areas like the attic and crawl spaces, and will also check and change the furnace filter – if needed, and a new one is available. A dirty filter can cause your furnace to use more energy or can result in more dust, dirt and other irritants entering the air of your home whenever you turn on your furnace.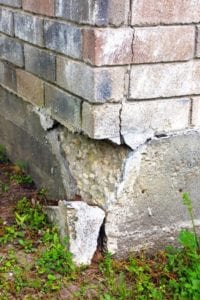 Your furnace isn't the only thing an inspector will take a look at during their check up inspection. Making sure your carbon monoxide and smoke detectors are in working order is also an important step of the process. Not only will an inspector change the batteries of your detector – if needed, and a new one is available, they will verify that your detector is operating, and recommend a replacement, if necessary.
The inspector will also take a thorough look through the areas of the home not frequently visited, like the attic, roof and crawl space. This can identify problems that often are missed, like insulation failures, hidden leaks, foundation cracks and other problems that could develop into serious problems if not resolved.
Many of the problems that arise in our homes are not caused by things that are out in the open. We know you aren't checking your roof, crawl spaces and other hard to reach places regularly – nor should you be expected to. That's where our home check up inspection service comes in. Available for $99.95, the home check up inspection is a great option to check out your home and make sure that there aren't undetected problems lurking just out of sight. Contact the team at Pristine Inspections & Testing today by calling 217-352-3743 to learn more!