Buying a home is one of the biggest and most important purchases you will make in your life, but before you sign on the dotted line, you'll certainly want to make sure things are safe, secure and in working order. So with that being said, check out a few of the biggest home inspection red flags to be aware of when it comes to making sure your next potential home is up to par: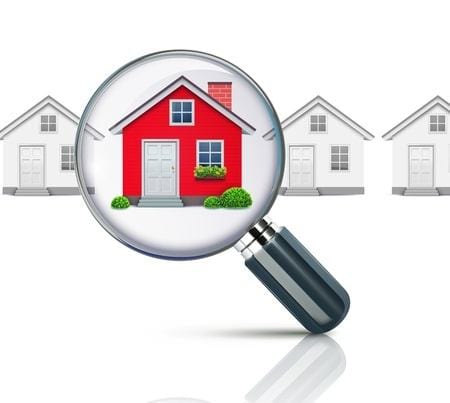 Drainage Problems – Poor drainage can be caused by the exterior grade sloping towards the house or missing gutters, and missing or short downspouts, which can result in wood rot, water in basements or crawl spaces, and mold. Issues to consider before you buy.
Mold – Mold begins to grow where an excess amount of moisture is found, such as in a small and poorly-ventilated space, like a bathroom or closet. If mold is found in your prospective home, it's important to understand that this is not only bad for your house but for your health as well. Clean up may be rather easy if it is on the surface, but more importantly, the cause of the excess moisture should be identified.
A Bad Roof – Have your inspector look carefully at the roof as it may need repair or replacing. Depending on how much you are willing to spend, consider choosing a home with a worn out roof very carefully. If the roof is made from asbestos roofing materials, the removal process will be extensive and costly for disposal.
Foundation Issues – When it comes to crumbling or cracked foundations, you really have no other option than to repair the damage, which could either be an affordable fix or an extremely costly feat. If you're a buyer who is specifically in the market for a historic property, maintenance of the brick, block or clay tile foundation should be in your annual budget.
Faulty Wiring – During an inspection, your home inspector will open up the main electrical panel and take a look for major problems. The inspector will look for size of overheated or loose wiring, Bonding and grounding, faulty or improper breakers and proper wire sizes.  Also, outlets tested throughout the house will give the inspector signs of any other issues or of a bigger problem. You may be at serious risk for an electrical fire, making it extremely important for you to learn what you're equipped with before choosing to buy.
Buying a house is exciting and should be a fun experience if you take the proper precautions along the way. Do your research and hire an inspector who can be objective, and trusted to tell you the truth about their findings.
Additional: Do Solar Panels Add Value?
(Source: AOL Real Estate)