Most people go looking for homes that are move-in ready. While there are some people who are willing to invest the time and energy into fixer-uppers, the majority of house hunters want something they can walk right into and start living. For many of these people, the idea of throwing money away seems insane. No one in his or her right mind would do such a thing. These are the people who insist on having a proper home inspection done so they can learn whether or not they are buying a complete dump or a perfectly livable space with no issues.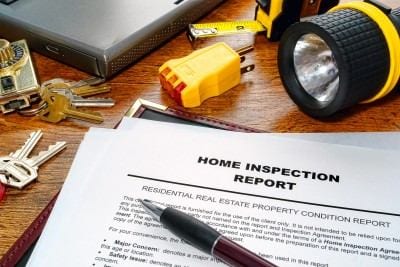 Home inspections are very necessary because a house is a huge investment. It is perhaps one of the most important – and expensive – items a person will buy. To be sure a person is getting their money's worth on the purchase, as well as having the peace of mind from knowing the home is safe, a home inspection is very important.
To get the job of inspection done right, be sure to hire an experienced inspector; this person will be certified by the American Society of Home Inspectors and the State of Illinois.  And while the potential homeowner may not know everything there is to know about home inspection, it will be important to accompany the inspector on the job, making sure to ask questions and learn from the experience.
A home inspections can often be rolled into the cost of the mortgage and oftentimes home sales are contingent upon the results of the inspection. This is a safety net so that potential buyers can walk away from a sale if the house does not pass inspection or is deemed unsafe or unfit by the certified inspector.
It will be important to receive a copy of the inspection results. This list will include a series of areas in and around the home that were properly inspected. They include plumbing, electrical work, HVAC, damp basement or foundation issues, appliances, infestations, secure stairs and railings and more. If there is a problem, the inspector will report it and the potential buyer may be released from the contract or can ask the seller to fix the problem.
Occasionally, a second home inspection is required. This happens when potential buyers request an FHA or VA loan. If a first inspection has already occurred, the second one is usually not as extensive, so long as the first inspection results are presented. Sometimes buyers think that if a house is relatively new, or in "good shape," an inspection is not necessary. However, even newer homes can have foundation issues, problems with plumbing and electricity and more. Be sure to hire a professional inspector before making any purchasing decisions.