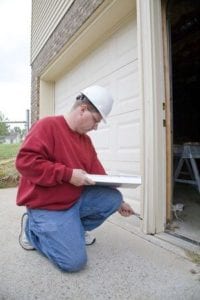 Some homebuyers in different areas of the country don't really look at having a home inspection done as a valid investment.  However, going ahead with something like this might actually end up saving you money in the long run.  When considering getting a home inspection, one must consider what exactly is being examined.  An inspection could last two to three hours long and you can personally be present while the inspection is being conducted.
During your inspection feel free to bring up any trouble areas or ask questions.
Some of the things an inspector should look at are exterior walls, foundation of the home, grading, roof and garage as well as the plumbing, electrical, heating and ventilation, crawl space and attic, appliances, and fire safety.  As great as this all may sound though, a home inspector unfortunately can't recognize every area of concern if it isn't visually apparent.  For example, if it hasn't rained in weeks or too cold to test A/C's the inspector can only comment based on the conditions at the time of the inspection.
All in all, it can't hurt to get an inspection because it is information and the more information you have the better decisions you can make. If it goes well, then you paid for reassurance. But if it does end up revealing anything suspicious you can either get it repaired of walk away before purchasing a nightmare.