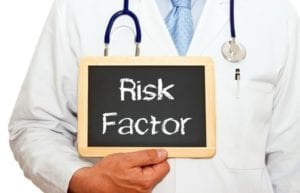 Whether you're in the process of buying a new home or you're happy with your current house, Pristine Inspections & Testing is here to make sure you live in a safe environment. That's why we're always on the lookout for potential threats to homeowners throughout the country that could affect you, like the recent revelations about Lumber Liquidators' laminate flooring. Late last month, the Centers for Disease Control and Prevention announced that that these floors may elevate the cancer risk of people who are near them for extended periods of time, according to reporting from USA Today.
United States said in the announcement that certain types of flooring from Lumber Liquidators not only pose an increased cancer risk, but can also lead to other potential health problems as well. In fact, the problem is so serious that some experts estimate that the risk of getting cancer from these floors is actually three times higher than previously believed.
How exactly do these laminate floorings from Lumber Liquidators increase the risk of cancer? Well, certain versions of these floors have incredibly high levels of formaldehyde. While the risk of cancer isn't so great that anyone who has been near these floors should panic, the CDC estimates that anywhere from six to 30 people out of 100,000 could be diagnosed with cancer traced to this flooring, up from earlier estimates that put the figure at two to nine cases per 100,000.
As if an increased risk of cancer wasn't enough, some people have reported that the floors can cause a number of different respiratory issues, including asthma, nose and throat irritation and more. Anyone with these floors from Lumber Liquidators can receive more information in an informational packet from the CDC available online.
If you have these floors in your home, a home inspection professional can help you determine the best course of action and perform air quality testing. In many cases, if the floors were installed several years ago, the formaldehyde levels have likely decreased to typical levels, but if they were installed more recently, removing the flooring may be best. Speak with one of the professionals at Pristine Inspections & Testing by calling 217-352-3743 and learn more or request a home inspection appointment today.