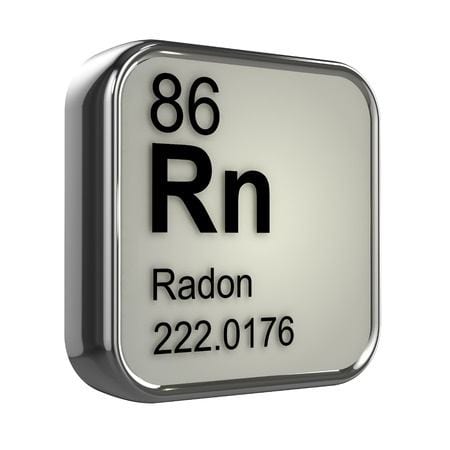 According to the Environmental Protection Agency (EPA), radon is the leading cause of lung cancer in non-smokers. What's more, radon is the second leading cause of lung cancer, and is responsible for approximately 21,000 deaths as a result of lung cancer each year.
Unfortunately, many of these deaths are ones that could have possibly been prevented through proper education regarding radon testing and mitigation.
What is radon and how can you detect it in your home?
Radon -222 is a radioactive gas that's released during the natural decay of thorium and uranium. In fact, these elements are natural elements found in rock and soil. An odorless, invisible and tasteless gas, radon is undetectable to the human senses.
Despite being difficult for a human to detect it on his or her own, radon can easily be tested for and reduced in your home. All houses have radon, but with the help of a licensed radon professional, you can have your home tested for radon and determine if the levels are elevated.  Illinois requires testing the lowest livable area, which would include an unfinished basement, and all foundations.  This means that if you have a basement, crawl space and a sun room on a slab foundation, all must be tested. If your home's radon levels are higher than acceptable, you can lower the levels by bringing in a licensed radon mitigator.
According to the EPA, radon levels higher than 4 picocuries per liter can greatly increases your chances of developing lung cancer. This is one of most important reasons it's so vital to make sure your home is tested properly.
Protect your lungs and your family
For us, it's a no brainer to have your home tested for radon.  Illinois has an average level of 4.4 pCi/L, so it is likely that it is present in your home. You're not only helping protect your home, but through testing you can help decrease your chances of developing lung cancer as a result of radon in your home.
If you would like to learn more about radon testing, feel free to contact us at (217) 352-3743 or fill out a contact form here.