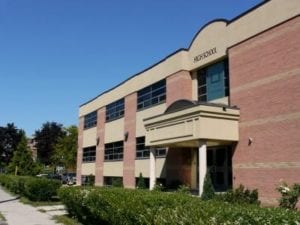 Pristine Inspections & Testing offers radon testing for homes and schools in Champaign Illinois. Exposure to radon has been linked to lung cancer through several National studies. No evidence shows that children are at a higher risk, however exposure risk increases over a lifetime. Many lung cancer cases are diagnosed in adults over 60.
Children spend most of their time either at home, or at school. Both of these locations must be tested for radon often, for ideal safety.
In 2009, a bill was passed, Public Act 96-0417:
• Recommends that every occupied school building of a school district be tested every 5 years for radon.
• Recommends that new schools of a school district be built using radon resistant construction techniques.
• Allows a school district to maintain, make available for review, and notify parents and faculty of test results.
• Requires the district to report radon test results to the State Board of Education.
• Requires the State Board to prepare a report every 2 years of the results from all schools that have performed tests, to be submitted to the General Assembly and the Governor.
• Authorizes IEMA to allow school staff to test for radon if they have been trained to perform screening tests.
• Recommends that if the results of a radon screening test are found to be 4.0 pCi/L or above, the school district may hire a licensed radon professional to perform measurements before any mitigation decisions are made.
• If radon levels of 4.0 pCi/L or above are found, it is recommended that affected areas be mitigated by a licensed radon mitigation professional with respect to both design and installation.
For more information about school radon testing throughout Central, Illinois, contact Pristine Inspections & Testing today.