There is much competition in today's housing market. In some areas, the market is so competitive amongst buyers that many are waiving a home inspection to have a better chance at winning in a bidding war.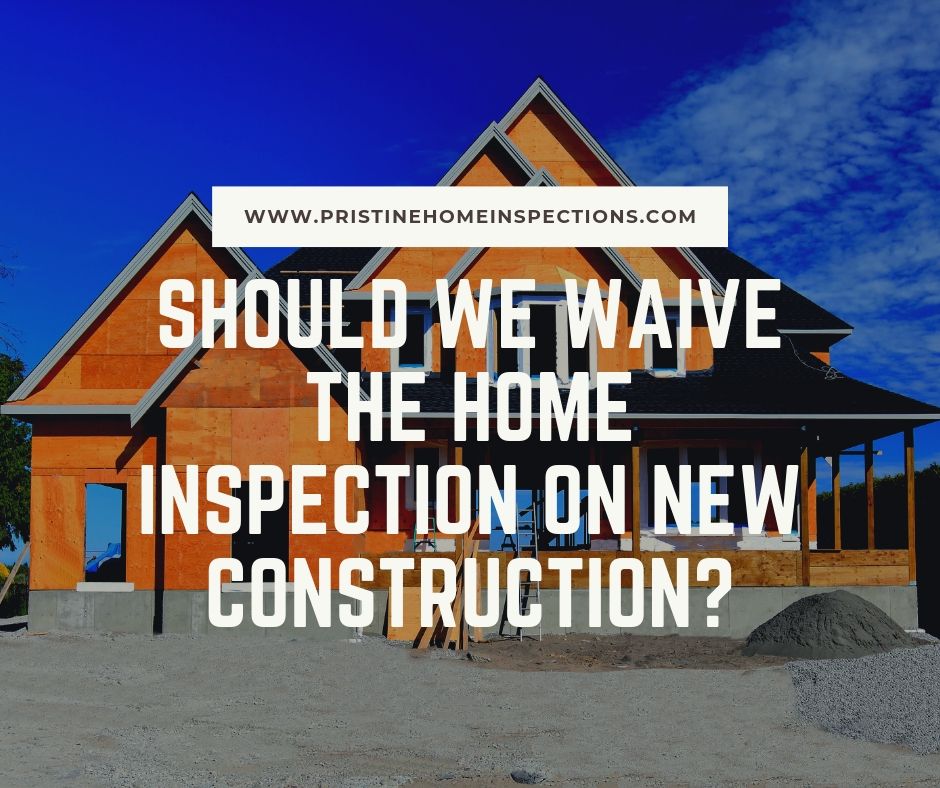 With this new way of purchasing houses, many homeowners that are purchasing new construction have asked if it is even necessary for a home inspection at all because the home is brand spanking new and under warranty, so everything should be in pristine condition right?  
Though it may seem like an inspection is not needed for new construction it still very much is. Here are five reasons why hiring an experienced licensed home inspector for a new construction home is still a great idea.  
New Construction Homes can Still Have Issues
There are many different layers and systems to home building and because of this, there are many different contractors and subcontractors performing work on every home built. The framing crew is different from the heating and ventilation crew which is also a completely different set of workers from the tile installers. There is a high likelihood that something will go wrong and a mistake gets overlooked.  
More: Why Pay for a Home Inspection?
Municipal Inspectors Check the Minimum Standards
New construction developments do have municipal building inspections performed, but these inspections are only to check for building code compliance. These building codes are minimum standards and are not enough to find all of the issues with homes before a buyer takes possession.  
Problems Found Before Finalizing the Purchase can be Fixed Before Moving In
Anything issues you find before moving in will save the time and hassle of having to get them fixed after you are already in there. There are no moving things around to accommodate the fix and no need to reschedule things so you can be there when workers are available to come to your home to fix the issue.  
It is Better to Be Pro-Active than Re-Active
Finding a major issue before it causes damage to the home is much better than not discovering a problem until something goes wrong and more repairs need to be made. It will save a lot of money, time, and stress.  
Related: Advantages of Newer Homes
It Helps at Resale
When selling the home it is highly likely the buyer will have an inspection performed. If there is something found in the home as a result of poor construction by the builder, it is too late to ask the builder to fix it. Fixing the mistakes the builder made will now be your responsibility.  
Hiring a licensed home inspector to check out a new construction home is well worth the minimal cost compared to any issues that can be found later if the home isn't inspected. Builders expect buyers to want an inspection, they sell homes a lot. So don't hesitate to take that step in the home buying process you will be glad you did.