Part of the reasoning of this blog is to give consumers an in-depth, more personal look at some of the inherent challenges of being a licensed home inspector, and the top issues trending in the industry today.
There are many problems we as home inspectors run in to on a daily basis, from mechanical to structural to environmental. However, a trusted professional home inspection is a vital, valuable investment for any prospective homeowner.
Home & Garden Television's hit reality TV show Holmes Inspection offers a thought-provoking glimpse into the profession with Canadian professional contractor, Mike Holmes.
The show details the various problems homeowners face, including dangerous living conditions as well as expensive repair bills. Each episode deals with different dilemmas facing respective homeowners thanks to unclear and indefinite inspections previously conducted on the home. While the instances on the show exemplify faulty inspections, you can rest assured that Pristine Home Inspections will provide a thorough, complete report to help assist you in making a well-informed, impartial decision.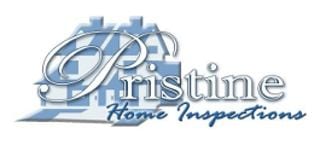 A marathon of Holmes Inspection airs from 1-7 p.m., Nov. 14 on HGTV in U.S. markets. If you're in need of a home inspector in Champaign, IL, or a victim of a shoddy inspection, contact us at Pristine Home Inspections.