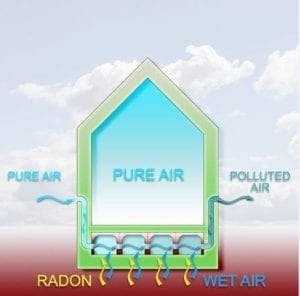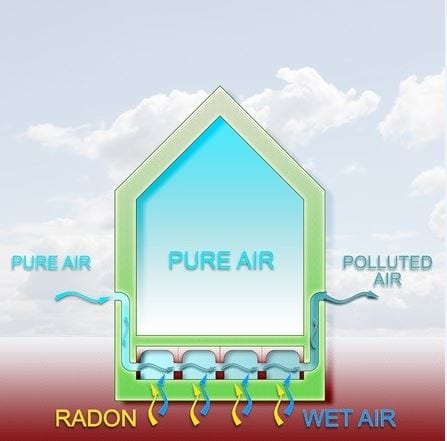 Exposure to radon has been a growing concern since the 1980's and in Illinois since 2010. Radon, which can enter a building from the soil beneath a home or business through cracks or gaps in the foundation, has been linked to an increased risk of lung cancer. Learn more about radon in one of my previous blog posts, January is National Radon Awareness Month.  Historically, one of the challenges has been reliably and accurately determining lifetime exposure to radon, but a testing option that is now available uses etched glass to determine radon exposure.
A person's lifetime exposure to radon has been very hard to calculate since we have a more transient society than in the past.  As most of us remember, our parents or grandparents stayed in their houses a long time which made it easier to determine their exposure.  Today, people live in various areas of the world for shorter periods of time so lifetime exposure to radon is practically impossible to estimate.  A glass object, picture frame glass for example, which has been with the individual for a long time and moved from house to house, can be used to track the exposure.  The alpha particles from radon etches the glass just like the plastic film gets etched in a traditional alpha track detector radon test used for short and long term tests.  A lab can put the glass under a microscope and count the etches and then use the amount of time the glass was exposed to get an estimate of the lifetime exposure, not just a test on a specific house.
If you're considering a new property – or if you've never tested your property for the presence of radon – Pristine Inspections & Testing can help. To schedule a residential radon test or to request radon testing at your commercial property, call us today at 217-352-3743.