A common misconception of the real estate world is that a home inspector and a commercial building inspector are one and the same. They are in fact very different and the differences between the two are actually quite large.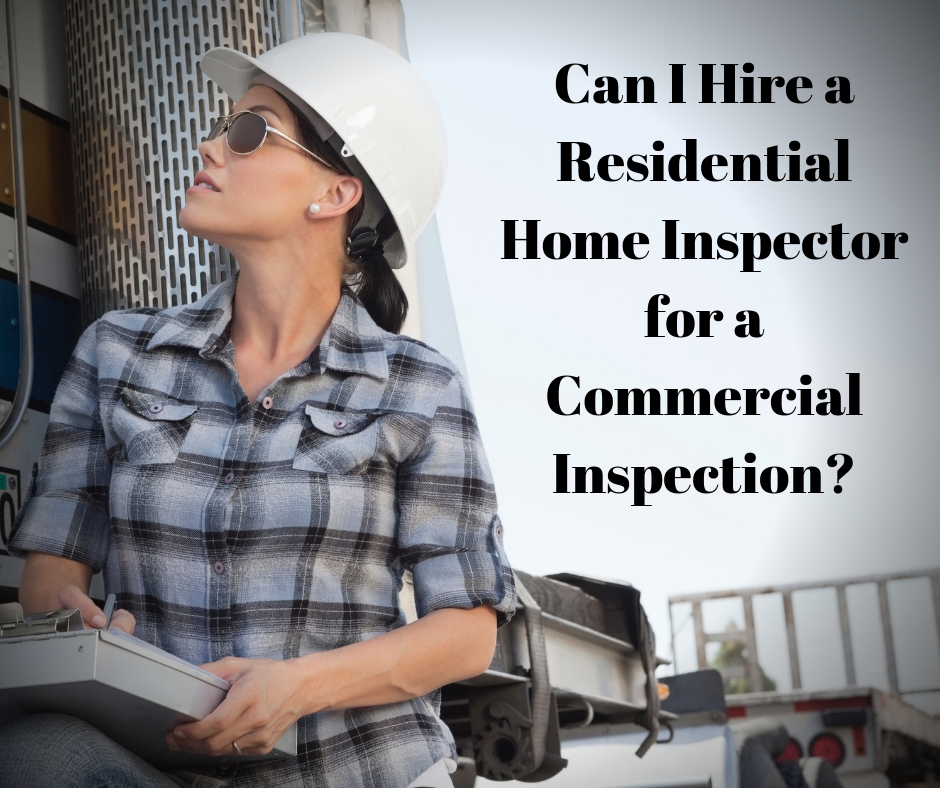 If you are purchasing a commercial property you want to make sure you have a qualified commercial building inspector perform the inspection. Let's look at the differences between a residential home inspector and a commercial building inspector to discover why.  
Residential Home Inspectors
A residential home inspector evaluates the current condition of a home for a home buyer. Home inspectors conduct a visual inspection of all visible and accessible areas of homes as well as take an in-depth look at electrical and plumbing systems by testing them out with special tools. They will also look at doors, windows, and major appliances to ensure everything is in proper working condition.  
They look to uncover any problems that are not obvious to an untrained eye. Once the inspection is completed on the home they will provide a report to serve as an overview of the home's condition and any maintenance that should be conducted to fix the current issues. In general, a home inspection lasts about 1 to 3 hours.  
Related Post: How to Schedule a Successful Home Inspection
Commercial Inspectors
Commercial buildings differ greatly from residential homes. There are much bigger and more sophisticated systems running throughout a commercial building. For this reason, a commercial inspector is not going to inspect a commercial property on their own, they will have a team of people each with specific knowledge of different systems that need to be inspected. Some of these people may even be subcontractors that provide specialty inspection reports for systems such as the HVAC, electrical, roofing, structure, etc. This extensive inspection process can last up to 6 hours and the report can also take several more hours to compile.  
The goal of a commercial inspection is to provide the client with extensive knowledge of the building and the many things contained within it. This gives the buyer more power during transaction negotiations to get the best deal possible on their investment. Knowledge and documentation are strong tools in the commercial real estate negotiation process.  
Related: Davis-Bacon Facts that are Important for Every Contractor to Know
Many times a commercial inspector will also be able to perform a residential inspection as they have a background in that as well. An inspector that just performs home inspections will not have the knowledge and experience needed to perform a commercial inspection without first going through a training course on commercial building inspections.  
If you are looking for an experienced commercial inspector we have professionals experienced in both residential and commercial inspections.