It is not an uncommon occurrence for a buyer to put an offer on a home and have an inspection performed as a contingency to the offer agreement and for the inspector to find unpermitted home improvements done on the home. With the largely increased amount of home renovations currently being done all over the country this occurrence is more likely to happen in current home sales.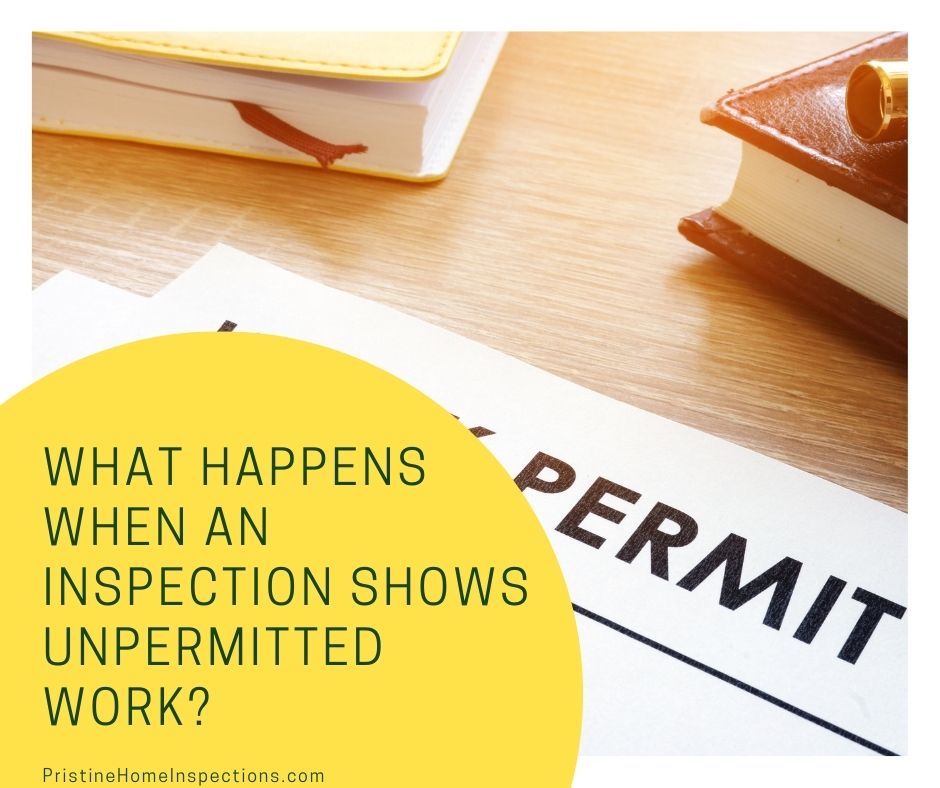 Unpermitted work can apply to any modification made on the home that requires a permit as under local zoning laws for the property but no permit was pulled through the local authorities. Permit requirements stand in place to help ensure that work was done with the upmost safety and reliability so that the home continues to function well. Laws can be very different as to what is required to be permitted from state to state, county to county, city to city, and even neighborhood to neighborhood. Regardless of the requirements, if work done on a property is not permitted it can cause problems for the new owner down the road if it is not remedied.
What can a buyer do when unpermitted work is discovered?
A buyer must decide if they are willing to take on the responsibility of unpermitted work in the home or go back to the negotiation table and discuss the unpermitted work with the home seller. Any unpermitted work in a home is required to be disclosed to buyers by the seller when they decide to sell the home. If you decide to ignore discovered unpermitted work from a home inspection and follow through with your home purchase taking on the responsibility of the unpermitted work you are then liable to disclose this if you sell the home in the future or take the measures to get the work permitted at your own cost.
Can a homeowner be penalized for discovered unpermitted work?
In many cases, there is no penalty for work that has been done without an inspection, but it is possible for a city inspector to penalize a homeowner for unpermitted work. This is up to the local inspector's discretion on how they move forward upon discovering any unpermitted work on a property. The unfortunate part is that any discovered unpermitted work is the responsibility of the current property owner regardless of if it was a former homeowner that did the unpermitted work. This could be a small fine or could consist of the requirement of hiring a contractor to make necessary changes to get the work up to code so that it can be permitted if it was done incorrectly.
Your options as a buyer
Continue with the purchase of the home and hope that any work goes unnoticed taking on the risks of consequences if it does or pay to have the issue remedied when you take ownership
Negotiate with the seller to get these problems fixed or to secure a legal permit for any work that has been done before the purchase continues
Walk away from the purchase of the home as you are legally entitled to do so through your inspection contingency
For information on professional inspection services in Champaign and surrounding areas that you can trust please contact us anytime.
 To hire an inspector in Champaign to help locate water damage and other issues in homes for sale please contact us any time. If you are looking for a reputable home inspector in Champaign or surrounding areas? Do you need a reputable home inspector in Champaign? Please contact us anytime we are highly trained and knowledgeable and will give you the best insight into your potential home purchase.